Beowulf Newsletter - I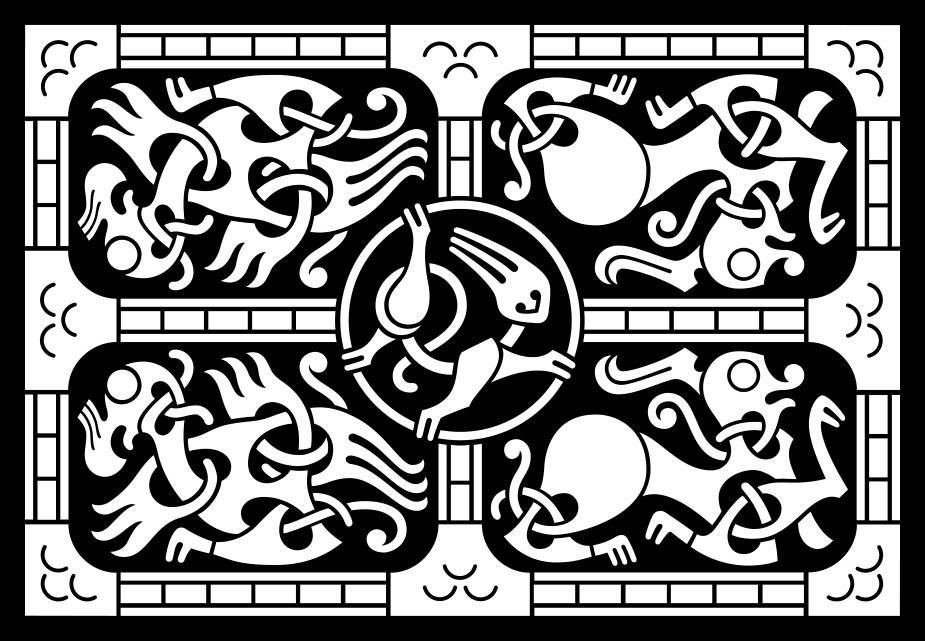 Dear Subscribers!
On behalf of the Beowulf Foundation, I extend my sincerest gratitude for your subscription to our newsletter. As the founder of the organization, I am honored to present our very first newsletter:
I would like to start by expressing my gratitude for the countless people who have brought us to the point we are today. It has truly been an effort by the organized many.
Names must be given for the sake of special recognition and I would like to offer a personal thank you to each of those deserving of such recognition: Academic Agent, Distributist, Radical Liberation, Charlemagne, Skeptical Waves, K1D77A, Maven, zoop, British Berean and Birkarl.
Without their unwavering support we would not be where we are today.
Housecleaning:
As we are a volunteer organization it is my duty to bang the drum for our constant need for more volunteers, please consider investing your time in our activities! We can use a large number of skills and talents but in particular programming or development skills in general is highly appreciated.
We have had inquiries into how we function practically; in short we try to identify the needs of the sphere and we discuss how we can solve those needs internally until we have a feasible solution alongside enough internal support to execute upon that solution. Occasionally an opportunity will pop up externally that we embrace.
If you wish to contribute as a volunteer just raise your hand in our community on the Scyldings Matrix server.
News:
We are thrilled to inform you that The Nashville Convention (a.k.a. Scyldings Events US) has just kicked off its ticket-sales last week. If you're on the North American continent, this is the event to attend. Information is available on our website.
Our friends at Nomos are also doing their own event in the UK on the 26th & 27th of May; you can find more information on their website.
We have officially signed on Imperium Press as a partner. We have prior had their books for sale at our events; now it is a partnership and there is a discount available as a part of that partnership for the WARRIOR tier or higher society members.
Maps of our Basketweaving service were compiled - a special thanks goes out to Modysseus and The Architect for getting this out there. The numbers are slightly under-reported as it does not include Matrix users and there has been a lot of new people signing up. In my own estimation we're looking at approximately 2250 active people involved probably a bit more.
Discounts have been added to the Beowulf site. In short, I can say that if you're the type of person who buys a couple of books, a ticket for an events and perhaps a course per year then you may as well sign up for the discounts at the WARRIOR level at 20$ monthly. You'll most likely save money during the course of a year and we're planning to keep adding discounts as we add more partners.
Upcoming:
It appears that streams about the Beowulf Foundation and organizing in general is on the menu for the executive team in the near future as we have had influencers request that we go onto streams to talk about what we've been doing and how we've been doing it; details will be released through Twitter and we will do a catch-all on those in the next newsletter.
Brondings, our bid on improving financial networks in the sphere, is likely see the light of day as a MVP before the next newsletter. I won't spoil the upcoming announcements but I will throw you a Twitter account to follow here for updates as they are publicized.
We have promised premium content and we will deliver premium content but there are a few details that we need to sort out before that can happen; I expect those details to be taken care off prior to next newsletter as well.
Thank you for your continued support.
Kind Regards
J. Greenriver
COO, Beowulf Foundation